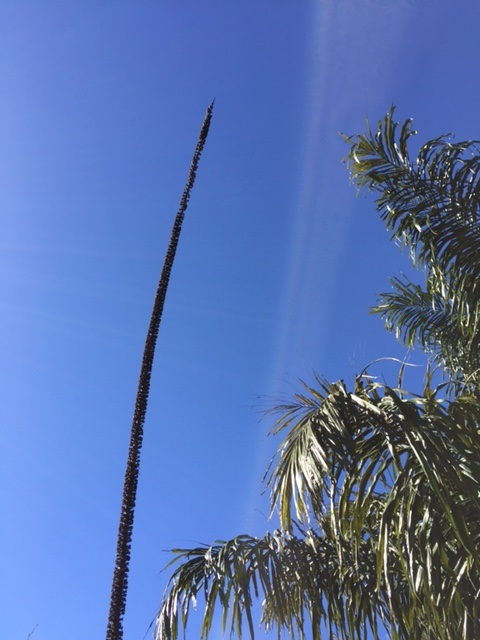 When I come upon this ripened grass spire, I gasp.
I did not know that a flower stalk could grow so tall.
I also notice how that spire keeps my gaze upward for a long, long time.
And when I look at my photograph, I see a beam of light.
Now, this thought and feeling:
I can't remember feeling more motivated to love all others, be kind, and be peace.
I can also see how ideals are not helpful. They sound like "supposed tos." For example, the teaching that when provoked, criticized, judged, or pushed, the suggestion is to love the provoker, criticizer, judger, or pusher with your whole heart. Or another—no matter what you wake to, use this day to be more present, open and soft-hearted with any experience life brings.
Here's the help I notice—it's the gem of a question in those suggestions:
So, excuse me, hey hello, um, wait a minute, I ask, "Will you please tell me how to do that?"
THAT question reminds me that how I work with difficult or challenging situations is important.
I'm an idealist, which for me means I pause and believe that it's possible to really be that compassionate (as in possible to be with personal pain so that I can understand it and realize that others have pain, too). May I be kind when I'm in a situation or with someone who ninja-style makes me want to freeze, flee, or fight.
So, Susan, how will you work with your challenge? I begin with a willingness to be with myself just as I am (feel my feelings rather than project them onto you) and aspire to move in the "may I love and be love, may I be kind, and may I be peace" direction.